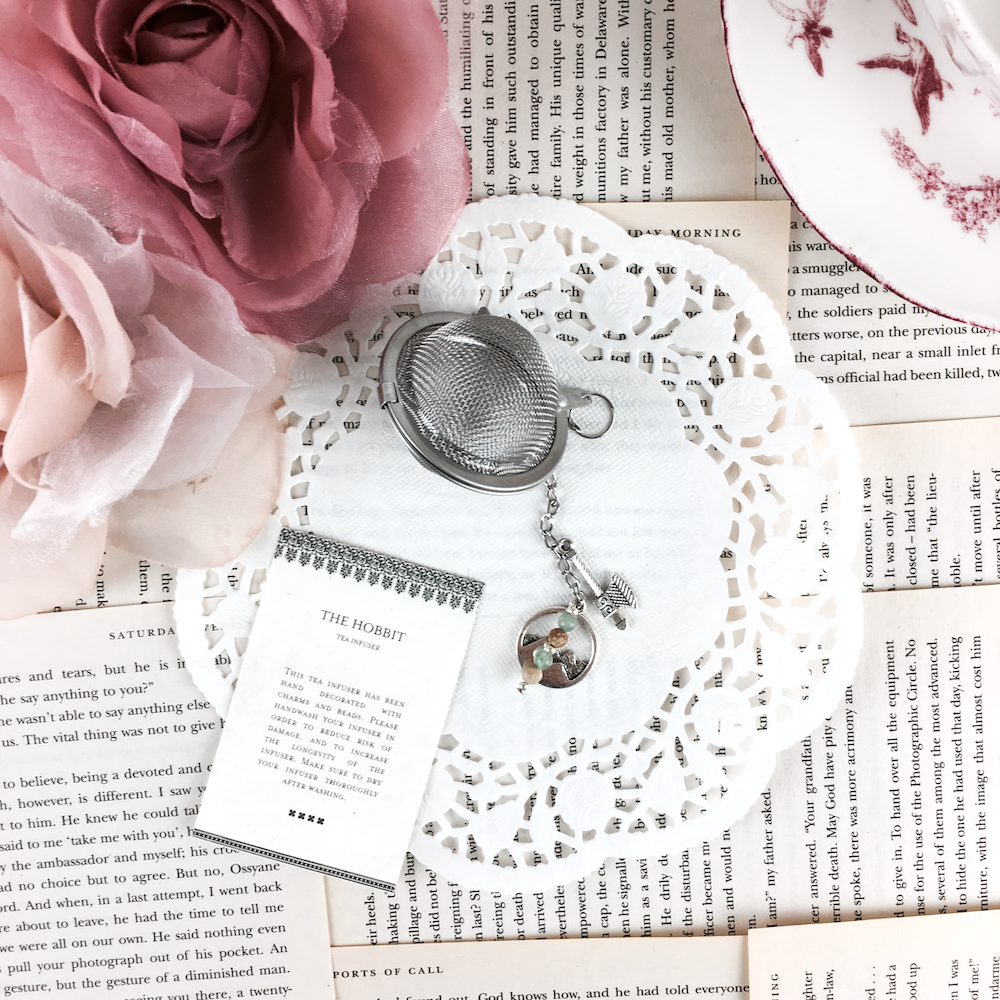 MIDDLE EARTH INFUSER
Spoil yourself a little with our noveltea infusers! These mesh ball infusers have been hand-decorated with charms to complement your favourite books. Choose a specific infuser, or select 'surprise me' for a random choice by us!
All infusers have two charms and a string of coloured stone and glass beads.
CHARMS -
Shire | leaf, sword, mountain
Dwarves | axe, pipe, mountain