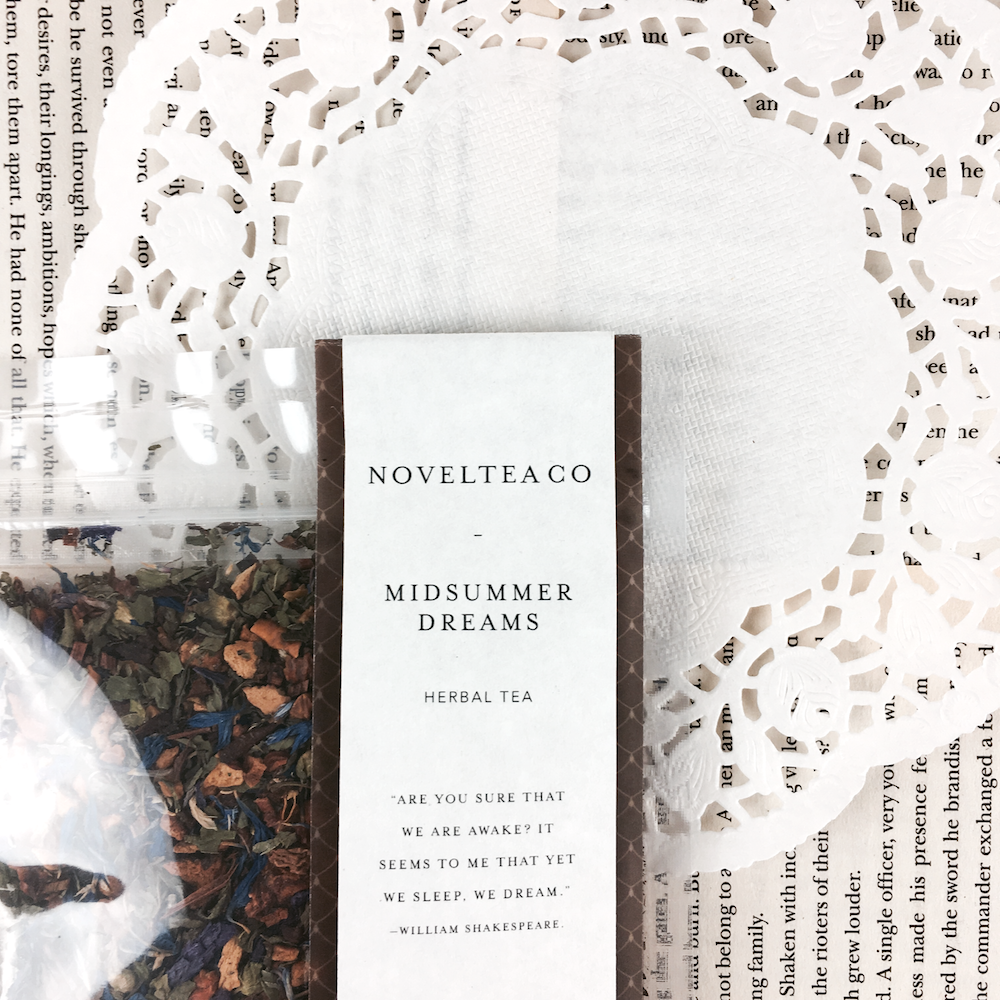 MIDSUMMER DREAMS
"Are you sure that we are awake? It seems to me that yet we sleep, we dream."
― William Shakespeare.
A Midsummer Night's Dream is one of Shakespeare's more fascinating plays: an eerie combination of the sinister, the whimsical, and the humorous. Our blend of soothing peppermint and smokey honeybush will transport you to a land where the familiar can change to the unfamiliar in a wisp of smoke and where nothing is as it seems.
INGREDIENTS: honeybush, peppermint, apple, mallow flower, cornflower