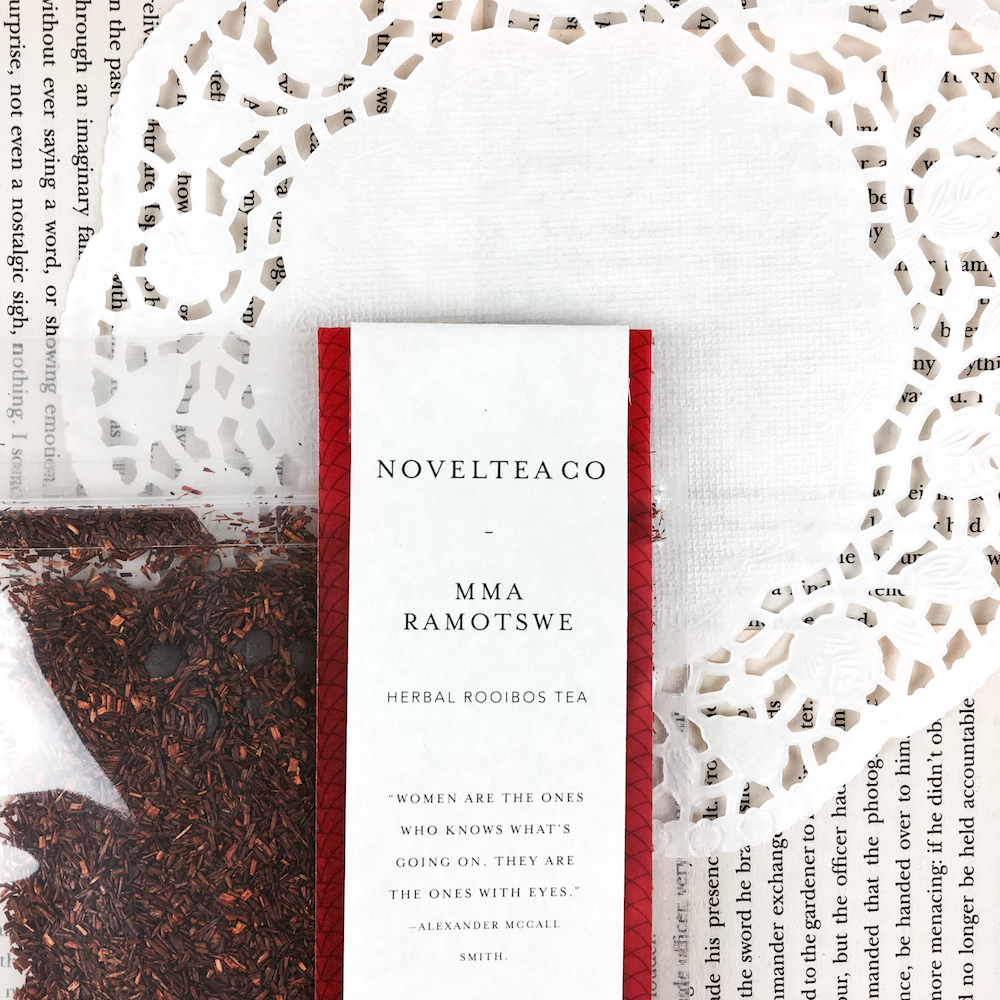 MMA RAMOTSWE
"Women are the ones who knows what's going on. They are the ones with eyes."
― Alexander McCall Smith.
Mma Ramotswe is a role model for women and girls the world over - sassy, wise, independent, and moral to a T. We've wanted to make a tea for her since before NovelTea Co even started, and we've always known what flavour it would be. Rooibos, for Mma Ramotswe's favourite tea, with a touch of chocolate for the richness and sweetness that she brings to the world around her.
INGREDIENTS -
rooibos, chocolate
30g. 15 cups of tea.