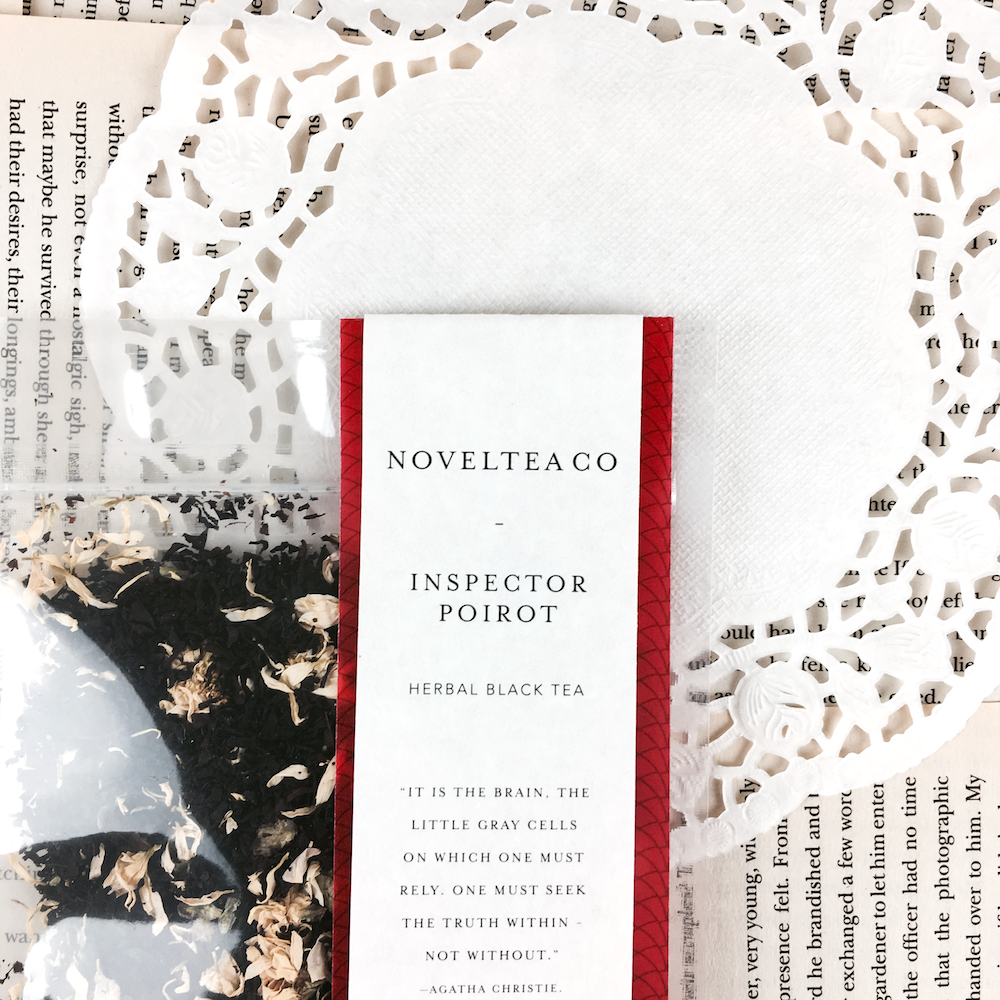 POIROT
"It is the brain, the little gray cells on which one must rely. One must seek the truth within - not without."
― Agatha Christie.
Hercule Poirot is possibly one of the most comic and amusing of all mystery detectives, and he's a testament to Agatha Christies ability to create larger than life characters. His impeccable and fastidious appearance, his immaculately groomed moustache, and his endearingly appropriate arrogance will always guarantee a lighthearted read. We've blended a delicate, and somewhat feminine tea in honour of this meticulous man.
INGREDIENTS | black tea, vanilla, hazelnut
30g. 15 cups of tea.