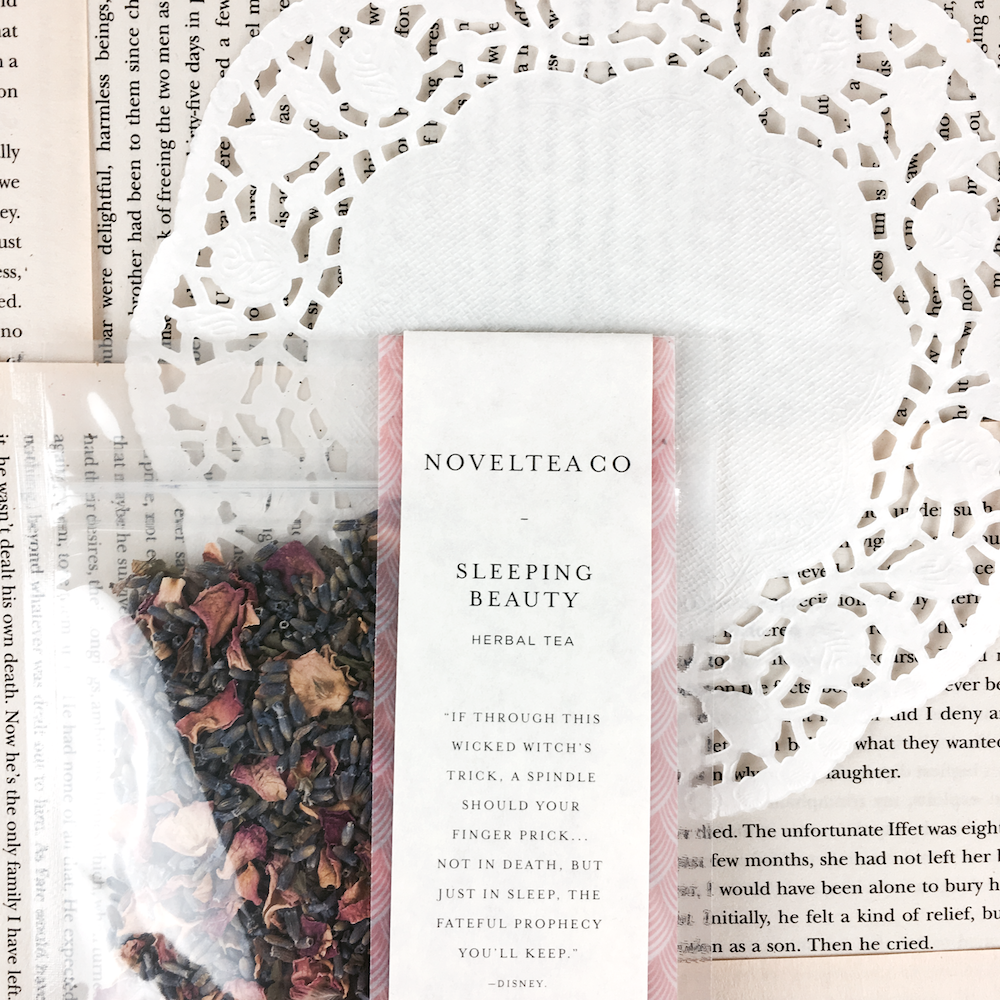 SLEEPING BEAUTY
"If through this wicked witch's trick, a spindle should your finger prick... not in death, but just in sleep, the fateful prophecy you'll keep."
― Disney.
We've kept it simple in this classic tea, in order to honour the well-loved tale of the princess who pricks her finger on a spinning wheel and falls asleep. With dreamy lavender, soothing peppermint, and rose petals to honour her name - Briar Rose - this is a tea to drink when you feel like sleeping for a hundred years!
INGREDIENTS -
lavender, peppermint, rose petal
17g. 15 cups of tea.