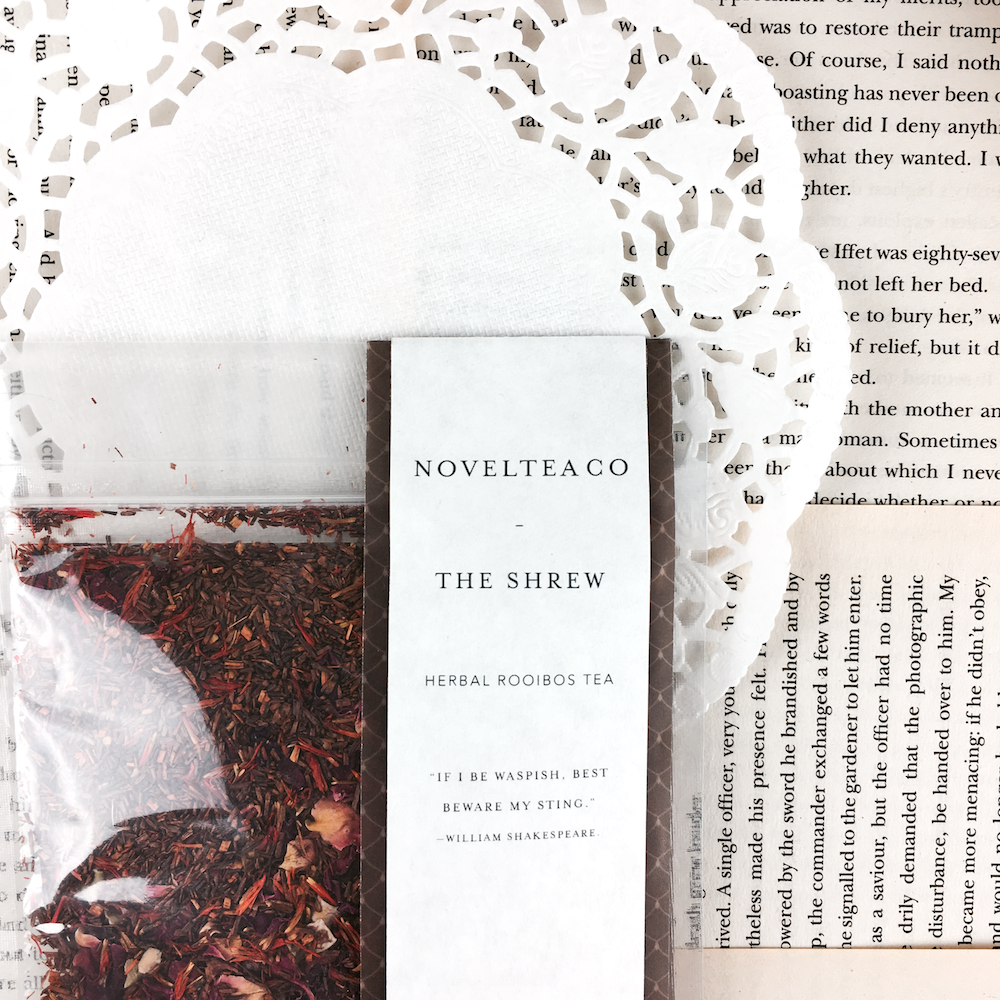 THE SHREW
"If I be waspish, best beware my sting."
― William Shakespeare.
When learning to recognise a 'shrew' in the wild one must be aware of it's typical defining traits: the shrew is a tempestuous creature, fiercely independent, opinionated, and feisty. What's more, the shrew is almost always female. We've blended something that captures both the femininity and the feistiness of the shrew.
INGREDIENTS : rooibos, peach, chilli
45g. 15 cups.