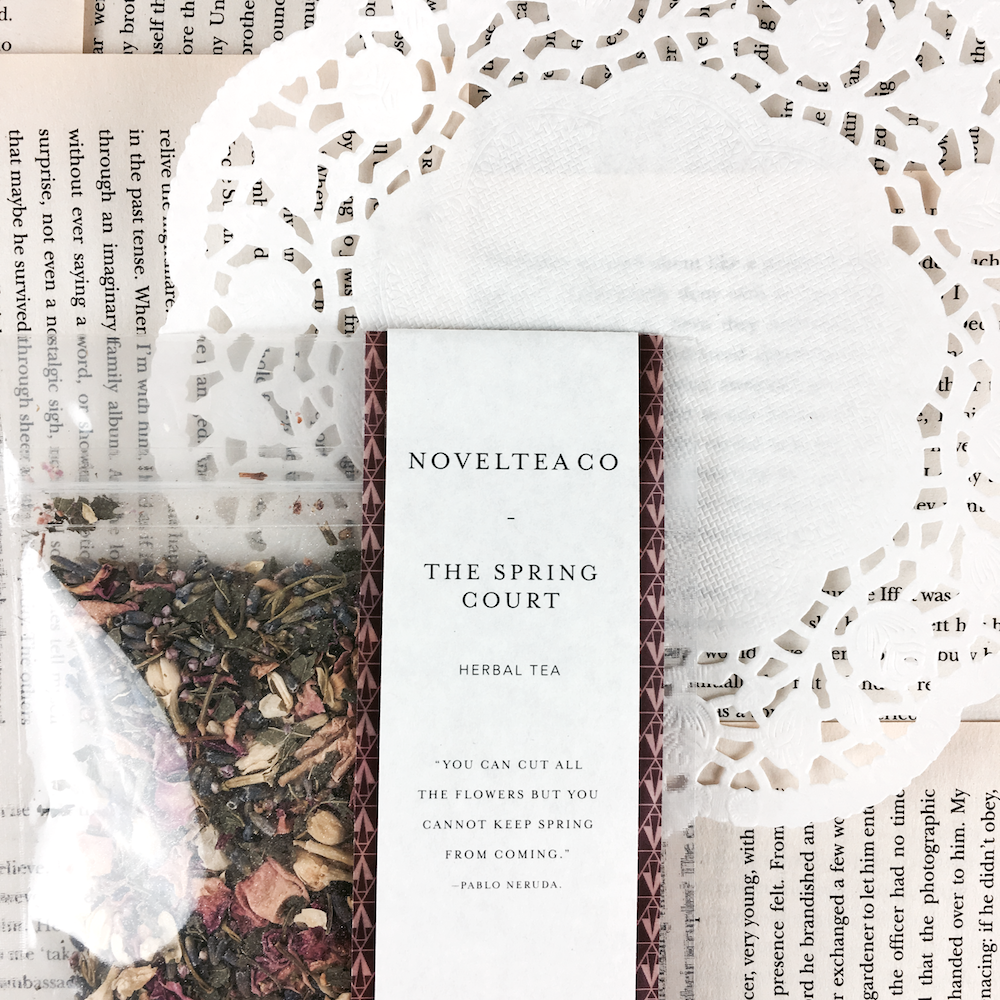 THE SPRING COURT
"You can cut all the flowers but you cannot keep spring from coming."
― Pablo Neruda.
Sure, the Spring Court is a little archaic, and is lead by a tool, but the court itself is still wonderful to imagine! We like to imagine renaissance vibes, sprawling rose gardens, lush green meadows in the distance, and the scent of lilacs on the breeze. Who doesn't want to drink that?!
INGREDIENTS -
lemonbalm, rose, jasmine, lavender
15g. 15 cups of tea.
INGREDIENTS -
lime peel, lemongrass, heather flower, mallow flower, rose petal, lavender, jasmine, sparkles